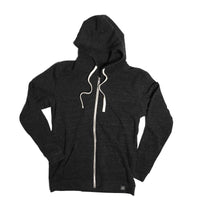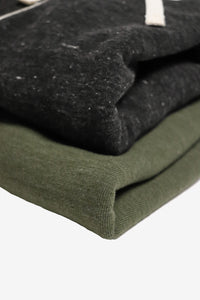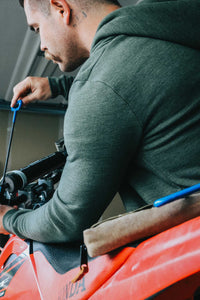 American Lint
Comfort Zippered Hoodie
$69.99
$69.99
American Lint is NutSac's new brother brand. We are bringing to you American made  clothes for men!
Cozy and comfortable, our American Lint Comfort Hoodie lives up to its name! The perfect extra warmth for a day at the beach, camping, or hanging out at home. Our zippered hoodie is sure to make you satisfy. Pair it with our Jogger and you're all set!
Made with our Triblend Fleece (50% Polyester, 37% Combed Ring Spun Cotton and 13% Rayon). Made in USA.
Goes with:
FAQ+

Returns & Exchanges

American Lint products can be exchanged or returned for store credit up to 30 days after purchase. Items not in new condition will not be refunded. 

American Lint products can be returned for a full refund less a flat $7.00 return shipping fee per order returned.

Product Care

To reduce shrinkage, pilling, and to maximize lifetime use, machine wash cold and machine dry low or hang dry. Do not bleach.

Free Shipping

American Lint is pleased to offer free shipping on domestic orders that meet a $100 minimum. Domestic shipping on orders less than $100 is based on weight.

Guarantee

We guarantee the quality of the craftsmanship and materials of our products. If there is a defect in the materials or workmanship we will repair or replace the product at our discretion. Damages not covered are those resulting from abuse and normal wear and tear. 
ULTRA SOFT
As part of our comfort line, our hoodies are made from an ultra-soft, Triblended fleece that feels incredible.
Customer Reviews
Write a Review
Ask a Question